Dermal fillers with Restylane®
Dermal fillers contain HA. HA is an endogenous substance and a natural component of the skin. Due to its water-binding properties, it is used in particular to give skin firmness, elasticity, integrity and structure.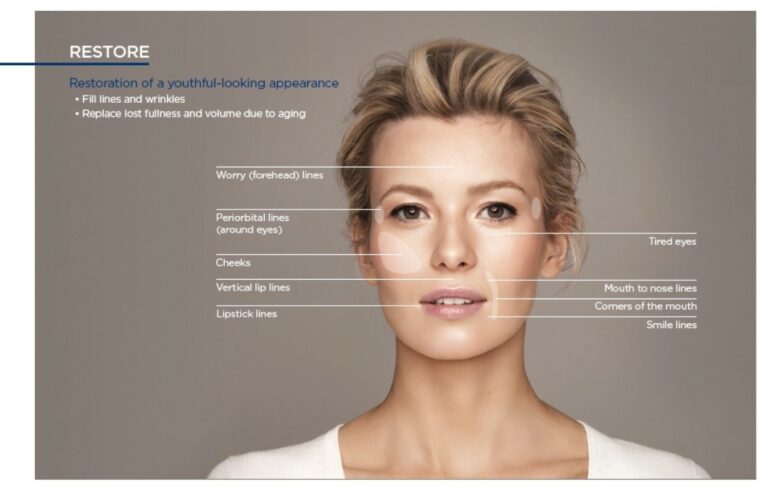 Causes of volume loss in the facial area are varied and very complex. In summary, with increasing age, there is a loss of the deep-seated fat deposits and a loss of bone density and mass.
These processes take place overlapping. The skin becomes increasingly dry. Small wrinkles form, deepen and become over time clearly more visible.
This loss of volume is most apparent in the middle and lower thirds of the face. Wrinkles can be smoothed and volume replenished by injections of dermal fillers. The overall appearance of the skin is improved. This results in a more natural, fresher and youthful appearance without looking "artificial". Even lips and the fine contour of the lips can be modeled. The effect of fillers can be seen immediately after the treatment. However, since dermal fillers are still developing its water binding capacity, the final result can be seen after about 3-4 weeks.
We improve your appearance in a very natural way without changing your overall appearance.
Since dermal fillers bind many times more moisture, the volume increases over a period of up to 9 months.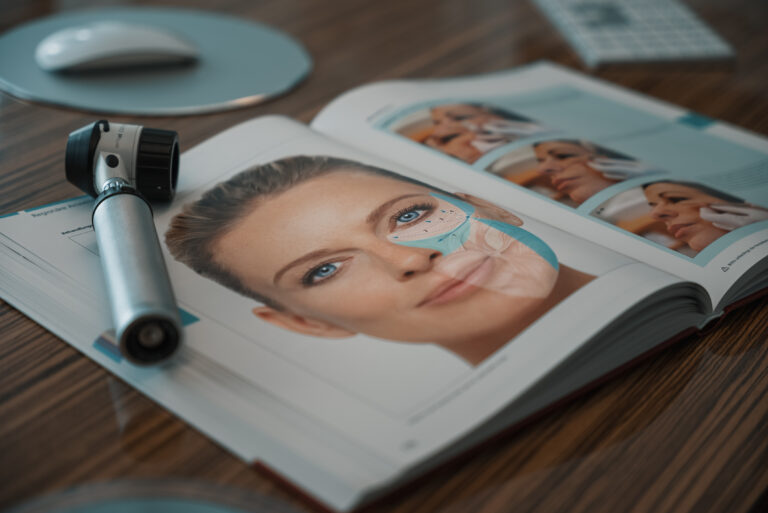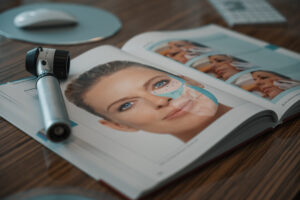 When is the right time to start with dermal filler treatments?
There is no general answer to this question.
However, we know from experience that it is better for the appearance if the wrinkles are not allowed to become deep in the first place. By injecting wrinkles with dermal fillers at an early stage, the process can be slowed down considerably. Therefore, we recommend our patients to seek advice in time and not to wait until the corners of the mouth have already lowered and the contour of the chin has become blurred.
We offer treatments for volume restorage and facial modeling for the following regions

nasolabial folds (folds between the nostrils and the corner of the mouth)

lip enhancemen

lip lines

corners of the mouth and marionette lines

cheeks and cheekbones

facial contouring (chin, jawline, rhinoplasty)

dark circles under the eyes

hands

acne or atrophic scars
We treat you in-label and thus avoid unpleasant side effects. We strongly advise you not to have dermal filler injections administered by non-medical personnel! Such treatments on cosmetically-esthetic important regions belong in the hands of experienced doctors!
With additional laser treatment, PRP and microneedling the skin texture can be improved and skin aging prevented.
Benefits from treatment with dermal fillers
immediate visible result
own component of the body, therefore no allergic reactions
volume build-up/balancing and contouring
no restrictions on facial expressions
natural and long-lasting results
restore the elasticity of the skin
moisturizes of the skin
fresher, relaxed appearance
effective time of 6-12 months (individual)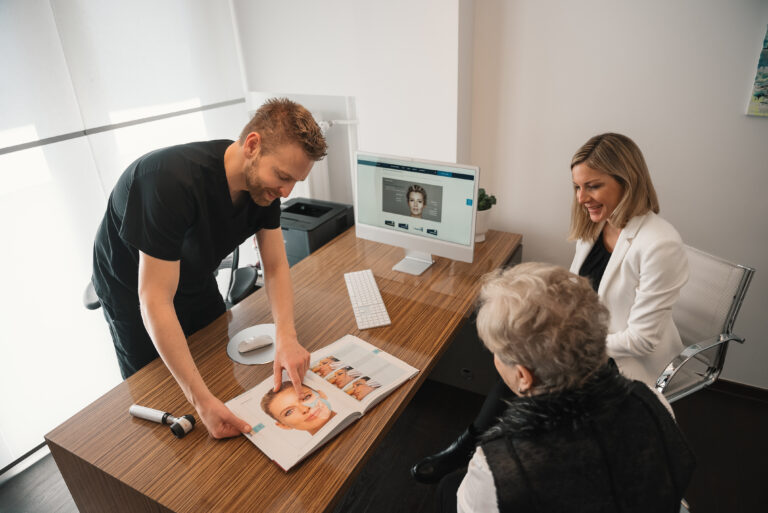 If you would like to make an appointment, click here: