Lipolysis for the double chin
Lipolysis for the double chin
What is the fat-away injection and how does it work?
The fat-away injection we use, involves enzymes. Enzymes are proteins in the body that control and accelerate biochemical processes and thus influence important metabolic processes. In our office, we use PBSerum® with three different enzymes: lipase, lyase and collagenase. The lipase extracts triglycerides from fat cells. The lyase floods tissue so that the lipase can better reach fat deposits throughout the tissue. The addition of collagenase achieves tissue tightening after fat reduction. In contrast to conventional lipolysis products, with our procedure fat cells are not destroyed.
How often are the treatments repeated?
The treatment should be carried out once a week, but definitely not less than 14 days between two sessions.
How many treatments do you need to see results?
3-6 treatments are usually required. Since enzymes still work a long time after treatment, in some cases the results can be seen after about 2- 8 weeks after the last treatment.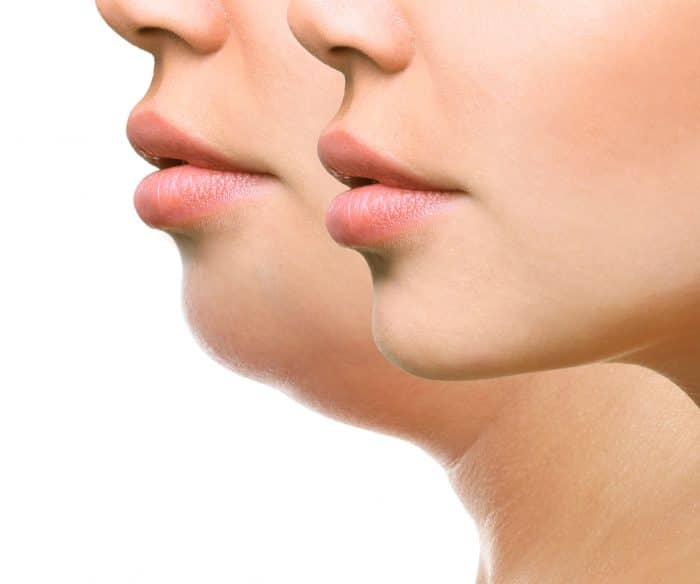 Treatment of the double chin
If you would like to make an appointment, click here: