Outpatient surgeries in our practice
In our Dermatology Office we perform outpatient surgeries in local anesthesia.
In our practice we cover the entire spectrum of skin surgery, e.g. of the head, neck, face and trunk areas.
Regardless of what is removed and how the removal is performed, a modern operating room is available in our practice. It does not matter whether a benign change (e.g. a fat lump (lipoma), a cyst (atheroma), a skin appendage (fibroma)), a birthmark or another malignant skin change needs to be removed. A referral to a specialist is therefore not necessary and everything remains "in our hands".
We perform surgery on benign and malignant skin changes.
Examples of benign skin changes are:
birthmarks (naevi)

fibroids (stilt warts)

atheroma (grit bag)

lipomas (fatty tissue growths)
We take care to always get the best possible aesthetic result after a surgery.
For this purpose, we use the latest surgical instruments, cutting and suturing techniques and material (e.g. continuous stitches under the skin) as well as natural skin folds to hide scars.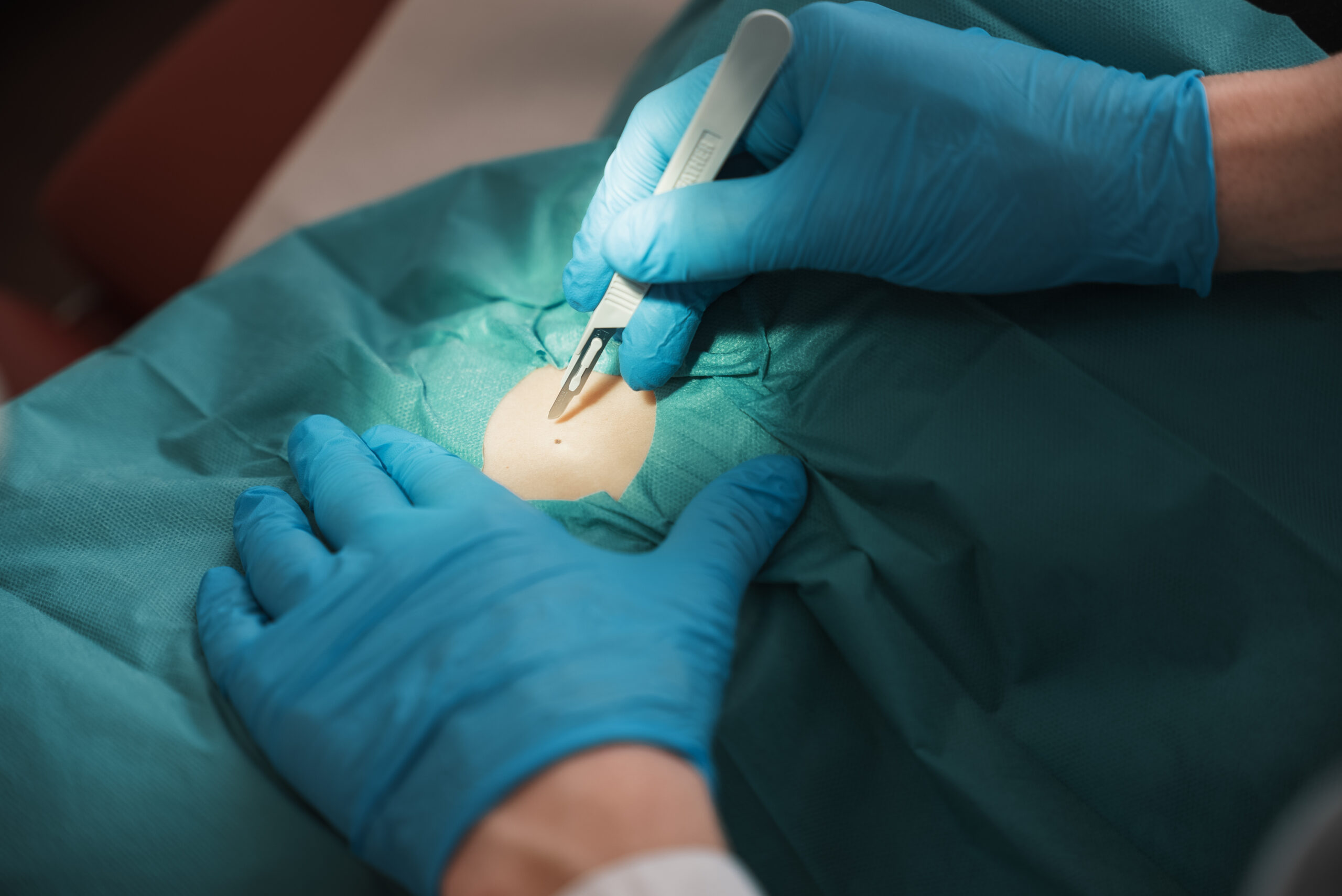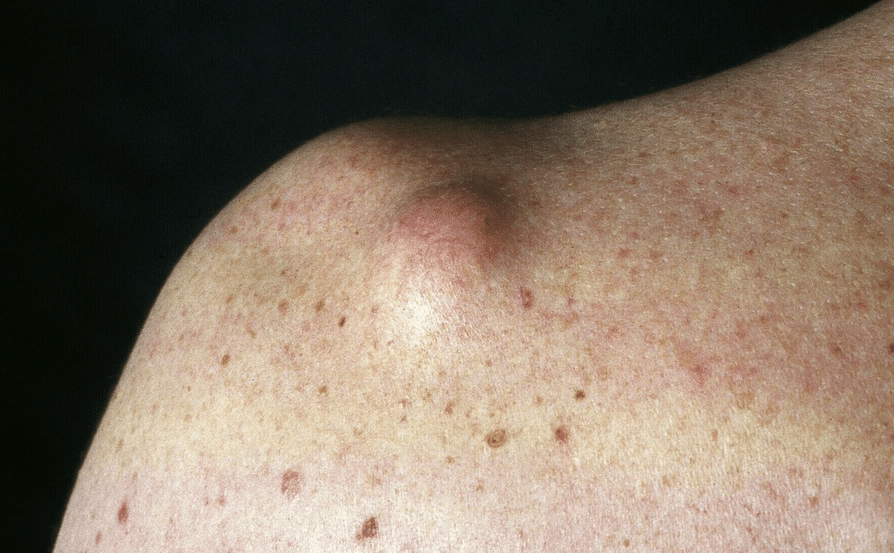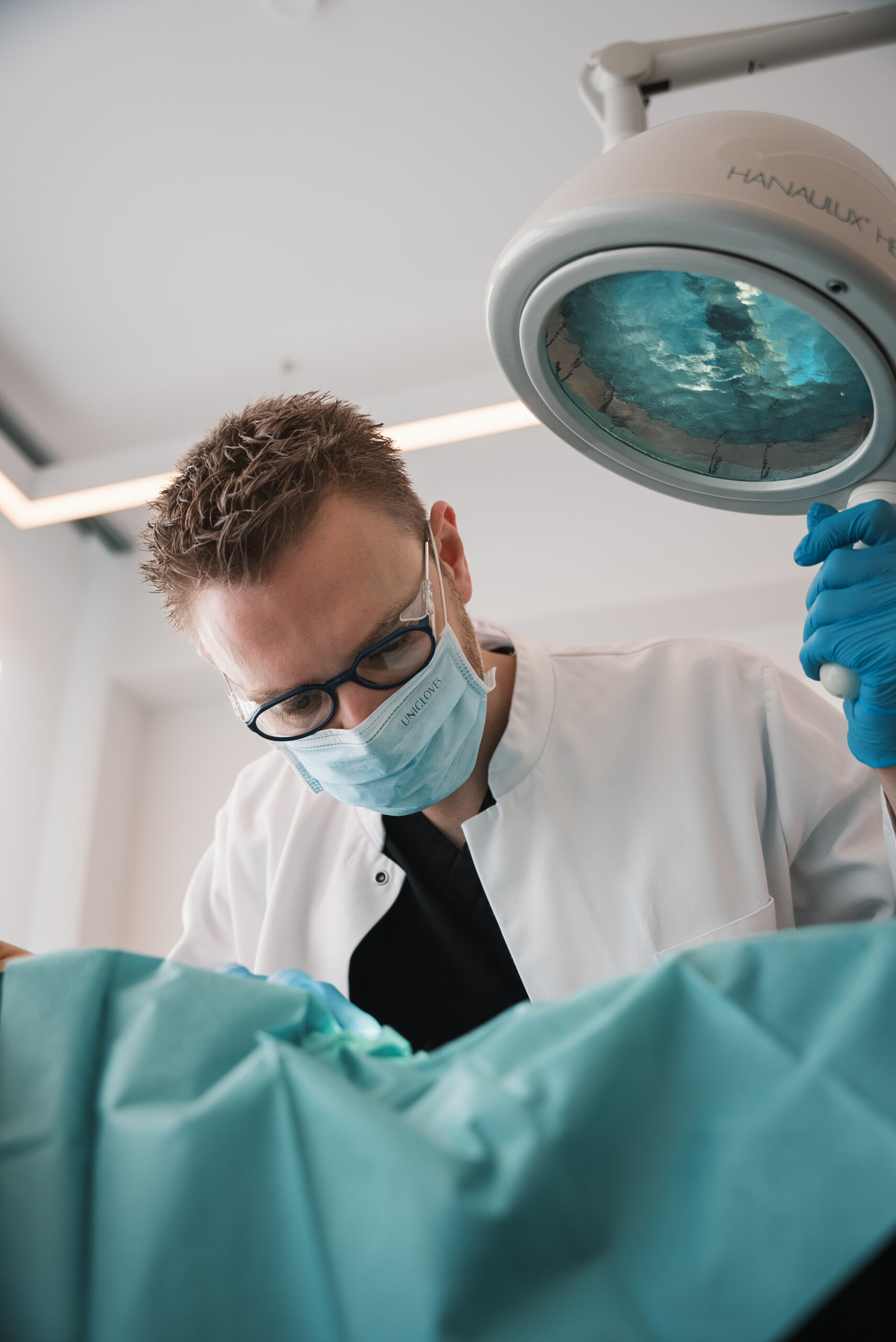 We remove malignant skin changes using so-called micrographically controlled surgery (3-D surgery).
Here, the skin tumor is completely removed using a special cutting technique in which three-dimensional edges are displayed in two-dimensional histological sections.
With this technique, the recurrence rate (tumor recurrence) is >0.9%. This does not affect the aesthetic result.
Indications:
Lentigo maligna and lentigo maligna melanoma

Dermatofibrosarcoma protuberans (DFSP)

Merkel cell carcinoma
Our surgical team is well trained in routine procedures, but also in emergencies, so you can fully rely on us. We maintain a close cooperation with the Dermo-Patholohgy, so that the result of the removal is also available within a few days.
If you would like to make an appointment, click here: