Wrinkle and scar treatment (Fraxel)
High-performance erbium laser of the latest generation for wrinkles and scars on the face
Fractional wrinkle treatment with the Erbium:YAG laser is an advanced and proven method for effective skin rejuvenation and treatment of wrinkles. This innovative technology makes it possible to treat targeted areas of skin without affecting the surrounding tissue. Long downtimes and permanent redness, which were part of everyday life in the early days of Erbium:YAG lasers, are therefore no longer observed – at most for a short time.

In contrast to a two-dimensional ablation of the skin (non-fractionated, full-surface erbium:YAG laser), only 15-30% of the skin is treated in one treatment at the same time. The erbium laser penetrates deep into the skin and creates tiny micro-injuries. This triggers the skin's natural healing and regeneration process with the formation of new elastic and collagen fibres. This results in firmer, more youthful and finer skin, with diminished pores, lines and wrinkles. Visible results are already visible after the first treatment, additional (regular) treatments further improve the skin's appearance.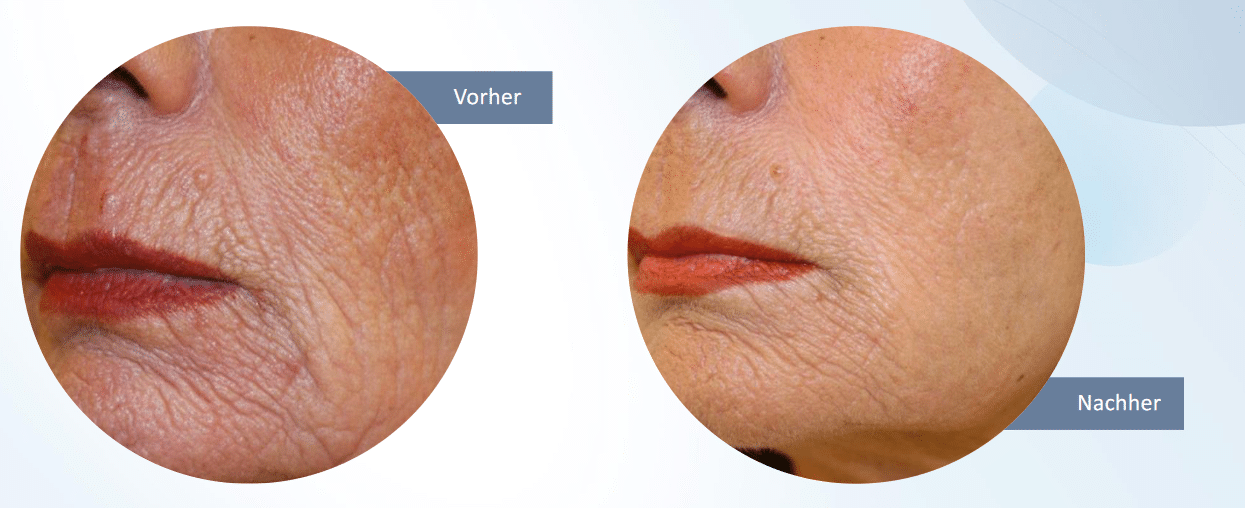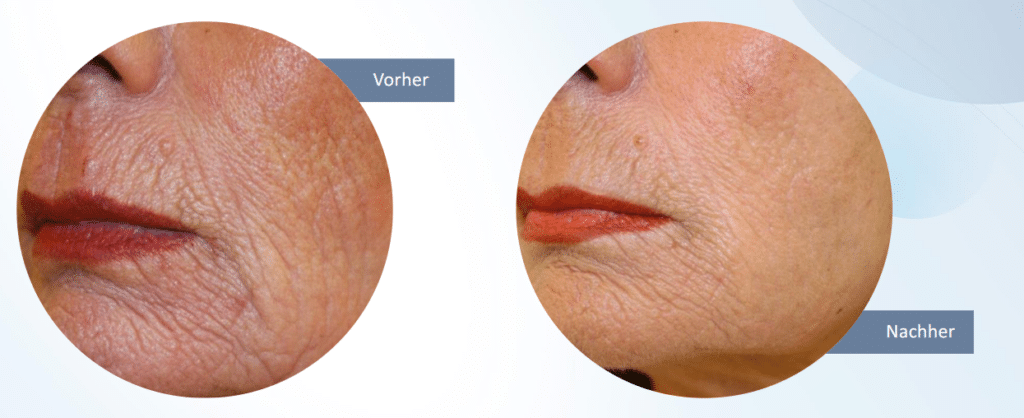 Is the Fraxel treatment painful?
The procedure is usually well tolerated because an anaesthetic cream is used before the procedure. Nevertheless, a slightly unpleasant feeling remains, which, however, subsides immediately after the end of the treatment. There may be a slight burning or tingling sensation after the treatment. Reddening, peeling and crusting to a small extent may occur. In this case, appropriate and frequent care with lipid-replenishing creams is good and quickly helpful. In addition, black tea compresses as well as disinfection with Octenisept solution can help to improve the inflammation.
How many sessions are recommended for optimal results?
The number of sessions needed varies depending on the skin condition and the desired result. As a rule, several sessions are required at intervals of a few weeks. However, we will advise you on this in a personal consultation in order to draw up a timetable together. Consistent sun protection after the treatment must be observed. Otherwise there is a risk of pigmentation in the treatment area.


How long is the recovery time after Fraxel treatment?
The recovery time after a Fraxel wrinkle treatment is – compared to the usual erbium:YAG laser treatments – usually relatively short. Most patients can resume their normal activities after only a few days. During this time, there may be slight redness and swelling, but this subsides quickly. Skin care and UV protection are essential in the aftercare. Make-up can be applied over the skin changes and redness immediately after the small wounds have healed (usually after 1-3 days).

How long do the results of Fraxel wrinkle treatment last?
The results of Fraxel wrinkle treatment can last a long time, but they are not permanent. The stimulating effect on collagen production can make the skin look firmer and more youthful in the long term. Depending on individual factors such as age, skin condition and lifestyle, the results can last from several months to a year or longer. To maintain the effects, occasional booster treatments – we recommend 1-x/year.
Fraxel laser- treatment for facial skin rejuvenation or acne scars
If you would like to make an appointment, click here: