Rosacea, also known as "couperose" or "redness disease", is a chronic -relapsing- skin disease that occurs episodicalloy and mainly affects the face. It is characterized by redness and inflammation and can lead to visible blood vessel changes, skin thickening and even eye irritation.
Rosacea is an inflammatory reaction triggered by so-called Demodex mites. Affected patients have a (genteic) predisposition to react excessively to Demodex mites thereby creating an immune response that results in various skin changes leading to temporary or permanent redness, dilated vessels (telangiektasia) or papules, pimples and pustules.
Rosacea can have a significant impact on the self-esteem and quality of life of those affected. The visible symptoms can cause people to feel ashamed and avoid social situations. It is important to note that rosacea cannot be cured, but symptoms can be controlled and alleviated.
Rosacea is often triggered by different factors that should be reduced as much as possible or completely avoided.
Predisposing factors include:

hot drinks such as coffee and tea

nicotine and alcohol

spicy foods (spice powder, chilli, paprika)

heat and sun exposure

physical exertion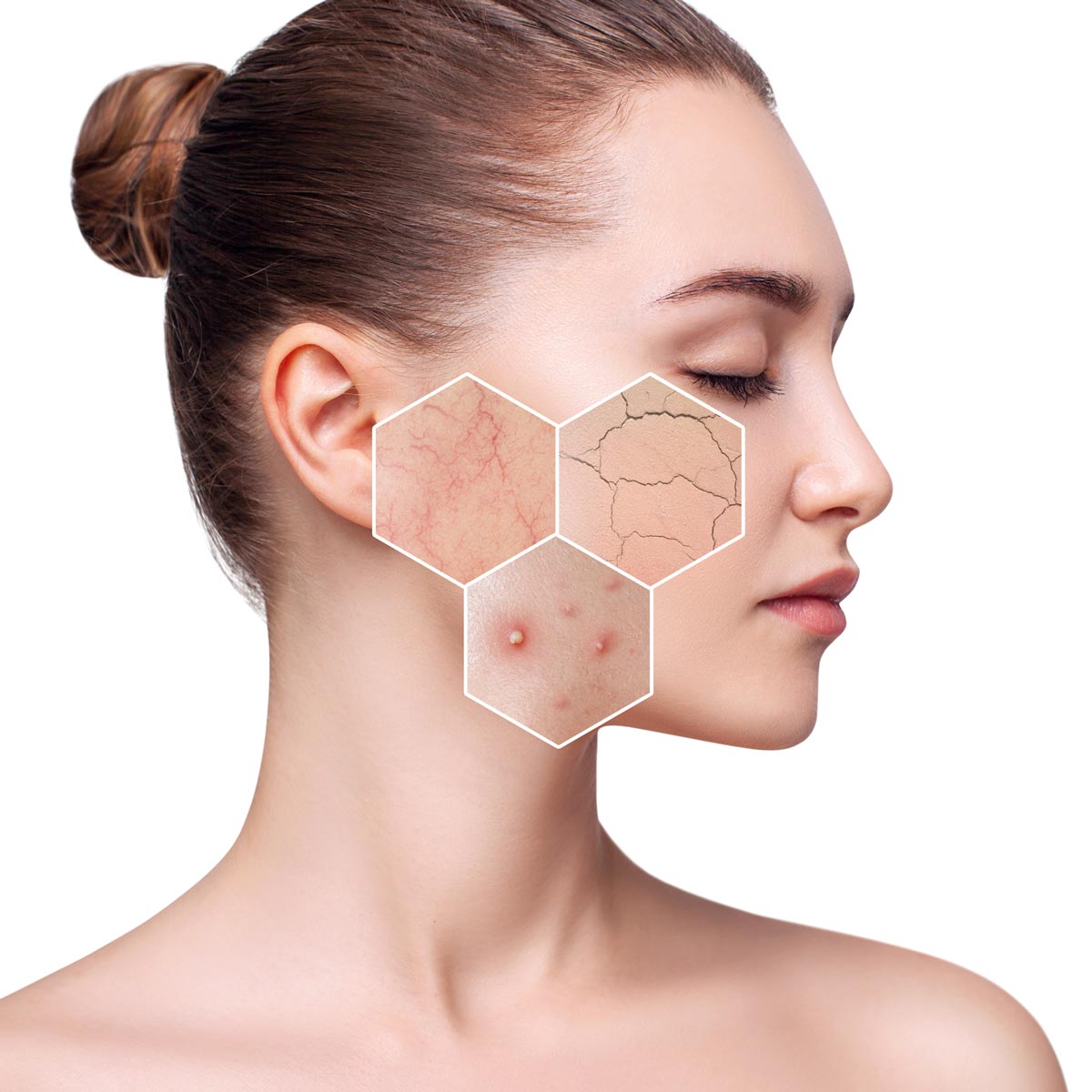 What treatment options exist?
Laser therapy – with IPL/VL- flash light or Nd:YAG- laser: This causes a permanent closure of the dilated vessels. Also, permanent facial redness can successfully be treated. Usually 1-2 sessions are needed to achieve desired results.
Prescription drugs can reduce the inflammatory reaction or the colonization of the Demodex mites. Since rosacea is a chronic in relapses occurring disease, treatment must be permanent or repeated after short breaks.
Skin care- Proper skin care for rosacea patients should be performed regularly and regardless of the type of treatment. We will assist you with skin care tips.
In addition to medical treatment, lifestyle changes can also help control rosacea symptoms. This includes protecting yourself from sun exposure, wearing sunscreen with a high sun protection factor and avoiding trigger factors
If you would like to make an appointment, click here: