What is PDT (photodynamic therapy)?
PDT is the most modern therapy in the treatment of precursors of white skin cancer (actinic keratoses/field cancerization) and superficial basal cell cancer (white skin cancer).
After pre- treatment with local anaesthetic cream, the fractionated erbium:YAG laser creates micrometer-small holes into the skin. Thren, a light sensitizer (gel) is applied to the affected skin area followed by irradiation with red light (608 nm wavelength).
Hereby a photochemical reaction occurs in the precursors of white skin cancer (actnic keratoses/field cancerization), superficial basal cell caner, or other superficial skin cancer precursors causing their destruction and avoiding healthy skin damage.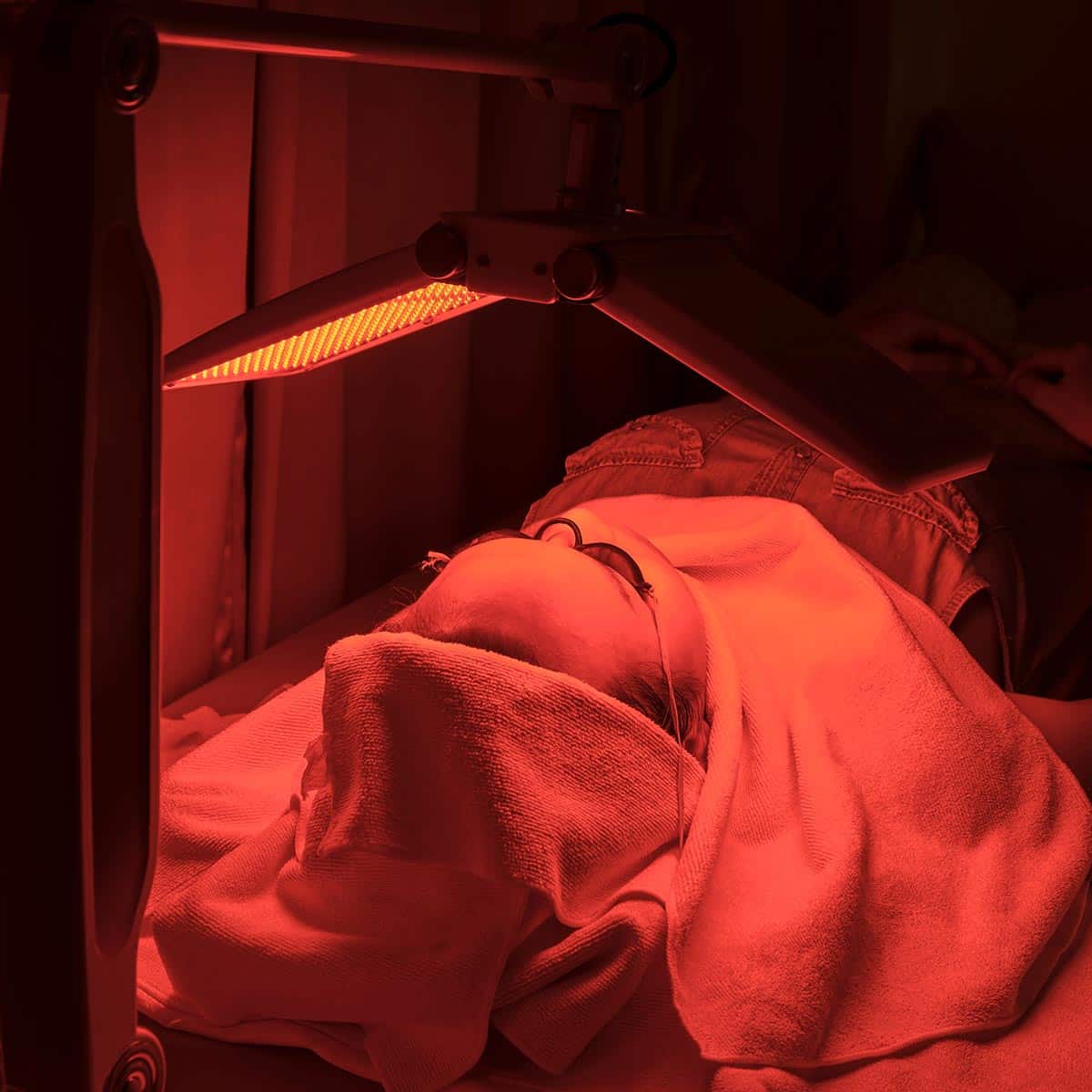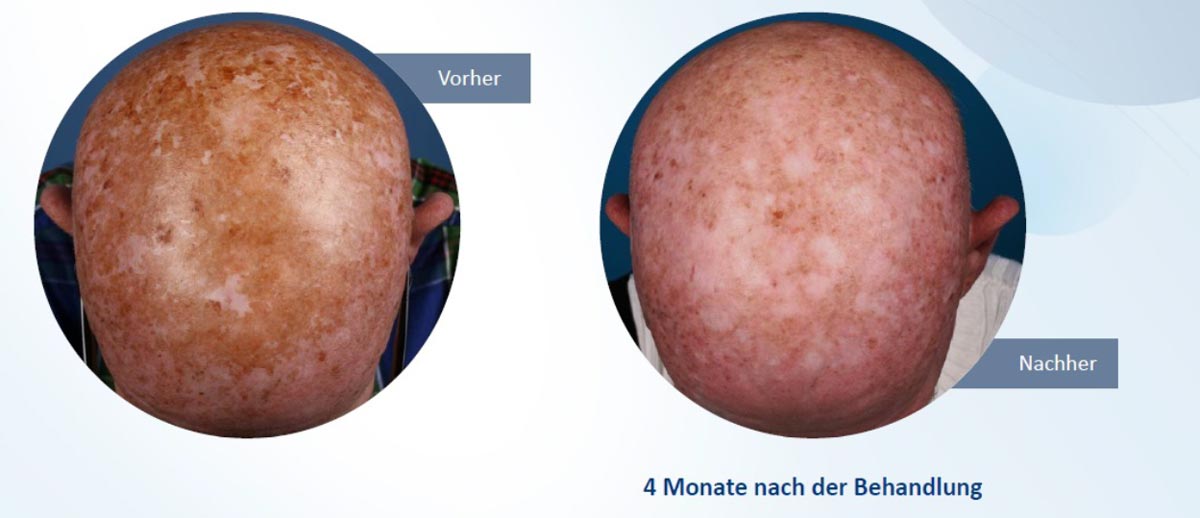 To achieve long lasting success, the treatment can be repeated after 2-3 weeks.
After PDT treatment, all patients should avoid direct sunlight for two to three days.
The treatment is covered by private health insurance and is possible for those with statutory health insurance as a self-paying service. The fee is calculated individually on the basis of the official fee schedule (GOÄ).
If you would like to make an appointment, click here: