Hair loss can have various causes. Most common causes can be summarized in:
Congenital (hereditary) hair loss

disease- related, i.e. alopecia areata (circular hair loss)

hormonal disorders

disease- related (chronic infections)

nutrient deficiency

stress
To find the right diagnosis, the cause must be determined. For this we perform laboratory tests and a hair analysis using TrichoLAB. This allows us to accurately analyze hair root growth and scalp disorders.
By scanning the scalp, the cause can be determined and it can be weighed up whether the PRP (platelet-rich-plasma) or mesotherapy procedure is a suitable treatment for your concern. Based on the results, an individual therapy plan will be made for you with you together.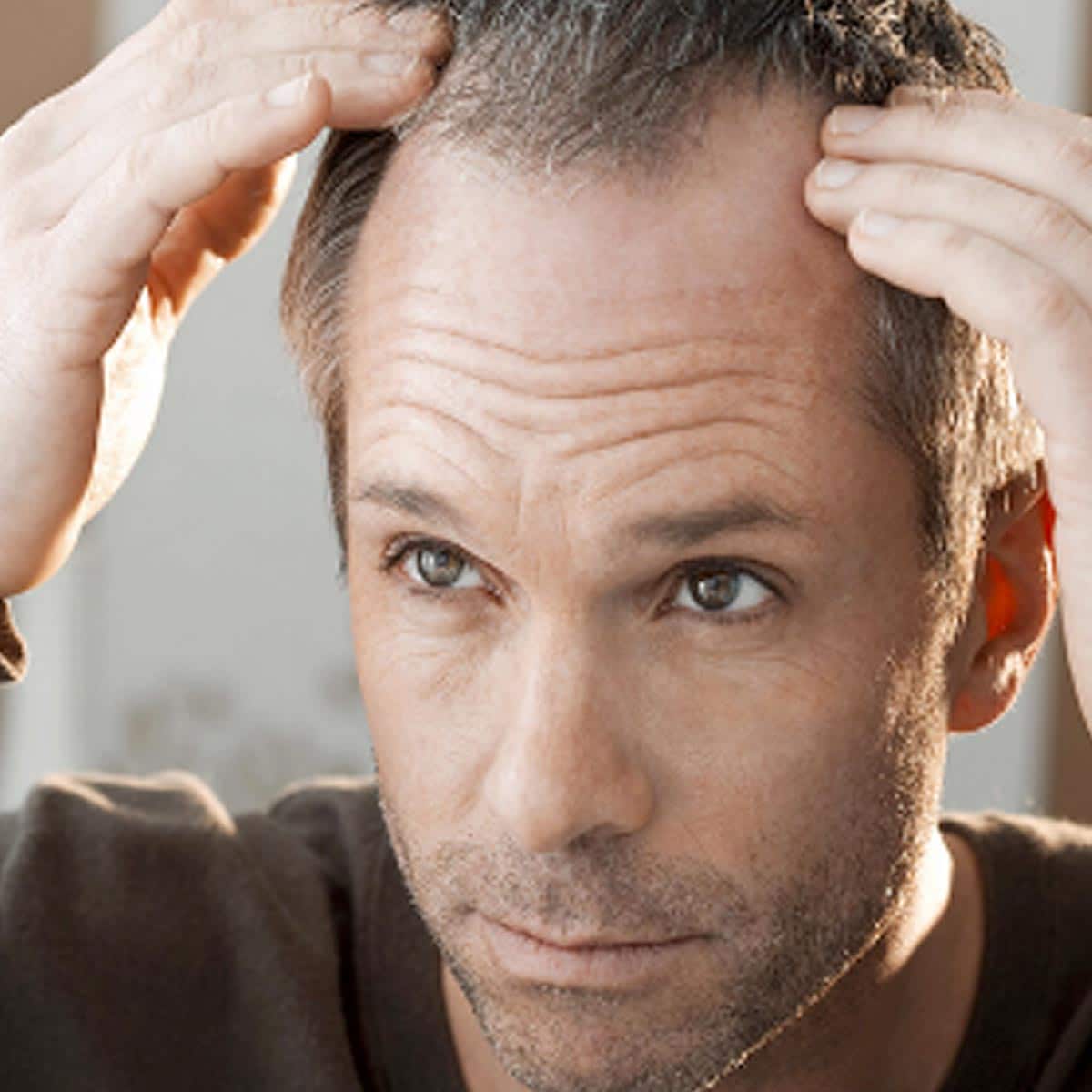 The PRP (Platelet Rich Plasma) is an autologous blood therapy in which only 8-10 ml of blood is drawn from the vein.
This is then centrifuged and filtered to obtain rich platelet concentrate. The plasma, which is rich in growth factors (VEGF, EDGF, FGF) and then injected into the affected areas of the scalp. This activates blood vessel-forming cells and the hair growth of the (still) existing hair roots is directly stimulated by the body's own growth factors. Through the formation of new blood vessels, the hair roots are also better supplied with blood. The hair coat grows thicker and stronger again.
Since with PRP- tretament we use the patients own blood, there is noc allergies or side effects.
For a visible result, we recommend at least 3 treatments at intervals of 4 weeks. In addition, for enhanced effect we recommend a prescription preparation and an OTC solution. The best result is visible about 3-5 months after the last treatment. The analysis using TrichoLAB in addition is useful before treatment to clarify other causes of hair loss as well as after completed treatment to objectively assess the hair density and strength of the treated hair follicles.
To maintain the result, we recommend to do refresh- treatments.

Benefits of PRP hair loss treatment:
no allergic reactions
applicable to any type of hair loss
no downtime
reduces hair loss
promotes blood circulation in the scalp
PRP containing growth factors revitalize and activate "silent" hair follicles
The earlier the cause of the hair loss is clarified and treatment initiated, the sooner the hair roots can be re- activated and a possible hair transplant avoide.
PRP treatment against hair loss
What is Mesotherapy?
Mesotherapy is anothter option for treating hair loss with no side effects. Herby, a special nutrient solution made from mostly
naturopathic substances is painlessly injected into the scalp, directly
near the damaged hair roots, using a microcannula.
How does mesotherapy work?
Active ingredients such as peptides, vitamins, minerals and HA are injected painlessly into
the affected areas using micro-injections. These revitalize the existing hair roots, slow down or stop
hair loss and stimulate blood circulation in the scalp. The hair quality improves – renewed and
sustained growth is thereby promoted. In order to achieve the best possible result, the active
ingredients are initially injected weekly in 7 to 10 treatments, later monthly. If necessary, the treatment
is repeated once a year.
For who is mesotherapy suitable?
Patients with remaining hair roots. Therefore, early intervention is important. Experience has shown
that the success rate of a mesotherapy treatment is over 80%. The following results are usually
achieved: Reduction in hair loss from the third treatment with regrowing healthier and fuller hair after
two to three months. Even mild forms of circular hair loss can be treated
Mesotherapy against hair loss
Standardized video- dermoscopy of the scalp
One time. Repeating after therapy- regimen recommended
TrichoLAB is a modern diagnostic method in the field of hair and scalp analysis using trichoscopy.
A digital image analysis is carried out without hair removal.
With this non-invasive diagnostic procedure and with the help of our experts specializing in hair loss, a precise cause of the hair loss can be determined and an early and more efficient therapy can be initiated.
You will benefit from an automated, computer-aided image analysis and second opinion services from one of our experts. 
Alopecia areata (circular hair loss)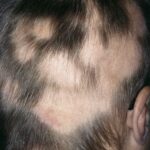 The cause of circular hair loss is unclear. It is suspected that an infection leads to an activation of the body's immune cells. These "attack" the hair roots, which consequently lead to circular hair loss. In some cases, a thyroid disease, neurodermatitis or psoriasis can be present as an underlying disease and associated with alopecia areata.
The scalp is most commonly affected, although eyelashes and eyebrows may also be involved. The disease manifests itself most often in the 2nd and 3rd decade of life.
How to treat circular hair loss?
Therapeutically there are different possibilities. However, they all pursue the same goal, namely to suppress the patient's own immune system. Different ointments and creams are available for this purpose. Furthermore, there are tablet therapies, such as cortisone, cytostatics or JAK-STAT inhibitors. However, these should only be used in cases of extensive alopecia areata (more than 50% of all hair affected) and after careful consideration of the benefits/risks.
In our practice we offer a local treatment with triamcinolone. In this case, the drug is injected only locally in the affected area. The treatment success rate is about 80%. The first new hairs start to grow about 6-8 weeks after the first injection.
Trimacinolon againt alopecia areata
If you would like to make an appointment, click here: