There can be many causes for increased hair growth or hair growth in unusual areas.
Most common causes of hair growth in otherwise hairless areas are hypertrichosis or hirsutism.
Hirsutism is when fine, thin hair in women suddenly grow longer, darker and stronger.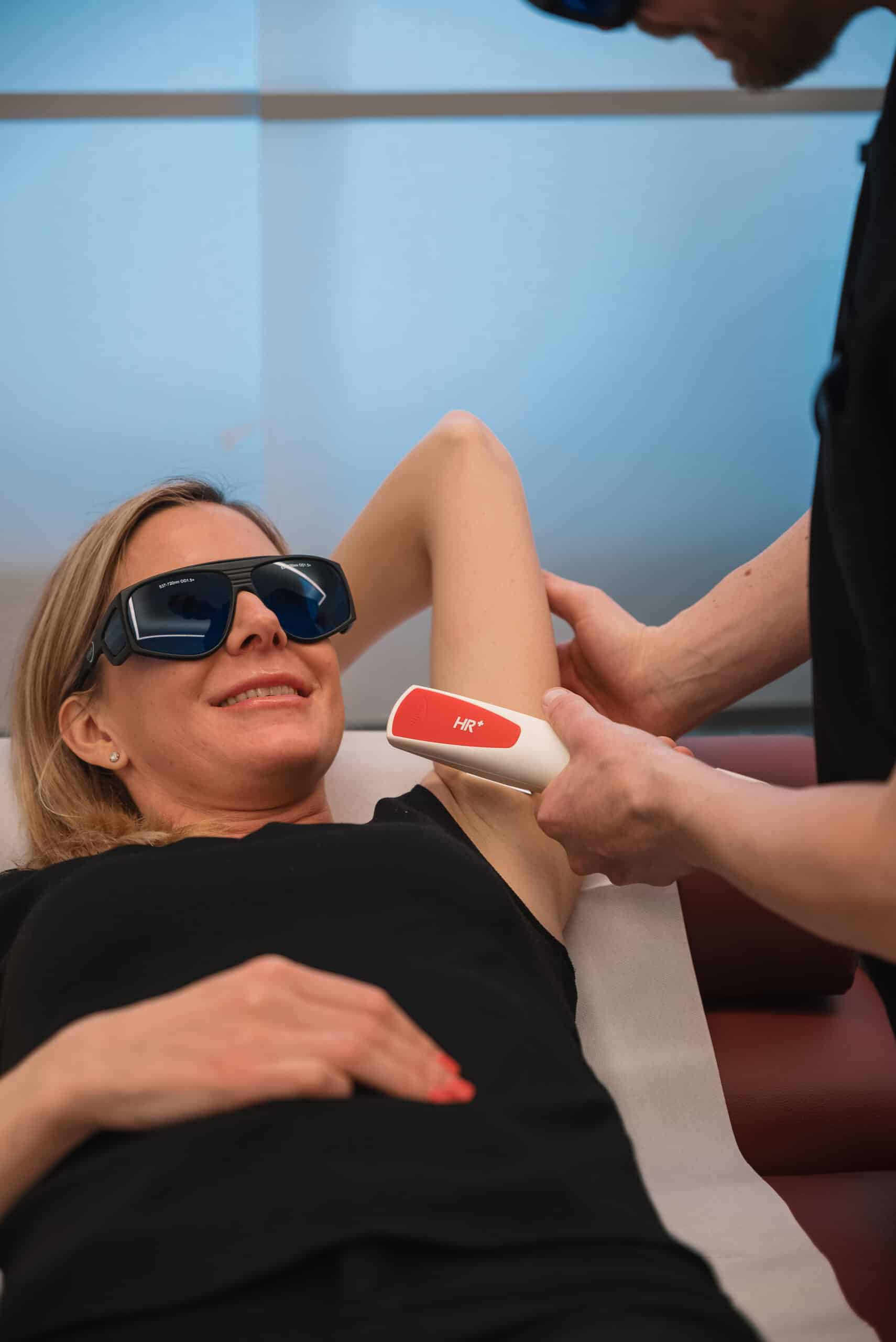 What hair can be removed and for whom is the treatment suitable?
In our Dermatology Office, we offer permanent hair removal with the latest generation of IPL flash lamps.
Laser hair removal is suitable for both women and men for permanent removal of unwanted body hair.
The treatment works particularly well for patients with particularly dark and thick hair with light skin type. Occasionally, darker skin types can also be treated successfully.
The method can be used on the whole body, but especially on the cheeks, chin, back, bikini area, legs, chest, stomach, etc.
How many treatments are necessary?
Since our hair is in different growth phases, repeated treatment is required for a successful result. It also depends on the treated body region. Usually 3-6 sessions are required.

Does laser hair removal hurt?
Since the laser head is cooled, the treatment is usually well tolerated. Occasionally there may be a pounding or tingling effect on the skin. If desired, an anesthetic ointment can also be applied before treatment.
Are there any side effects?
If the laser is used correctly, only a so-called reflex erythema, i.e. reddening, can occur as a normal reaction to the laser treatment.
In very rare exceptional cases, slight blistering or reversible under- and over-pigmentation is described. All of these changes are mostly temporary and can be prevented with appropriate measures.
from 90€, i.e. for axillary region When more skin tags, or larger surface, the price depends on the size, bodypart and difficulty