State-of-the-art laser medicine for skin problems
Laser beams are bundled and high-energy beams of light that are directed specifically at one part of the body during laser treatment and have an effect there.
In laser therapy, different target structures, such as the blood pigment (haemoglobin), or the skin organ are selectively heated and damaged by the laser light.
Laser therapies are successfully used for various skin diseases, vascular changes or in the cosmetic field for e.g. rejuvenation of the skin, disturbing pigmentation marks and for hair removal. Depending on the indication and the type of skin changes to be treated, different laser devices are used.
In the following, we report on the laser devices most frequently used in our dermatology practice: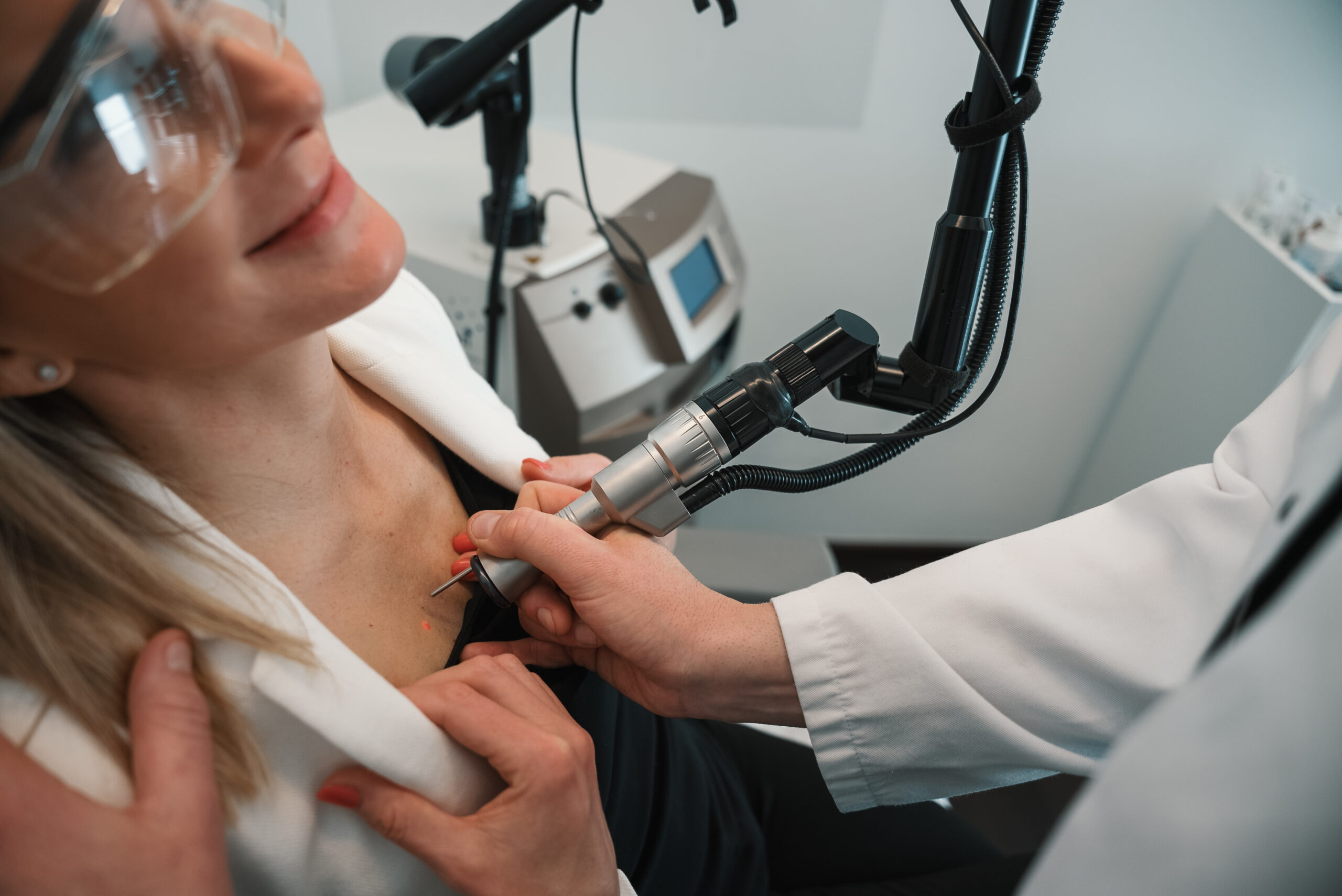 Treatment of vascular changes and varicose veins with Nd:YAG laser
The Nd: YAG laser with 1064 nm is ideal for the treatment of superficial vessels and benign pigmented lesions. Due to the targeted use of the laser against the red blood pigment (haemoglobin), the laser can be used specifically for the vascular changes mentioned below without damaging healthy tissue:
Single, dilated veins

(telangiectasia)

Rosacea reddening of the skin

(often on the cheeks)

Couperosis

(vascular dilatation of the face)

Haemangiomas

(blood sponges)

Vascular spiders, spider veins
Please note that you should not expose yourself to direct sunlight or solarium 3-4 days after the treatment.In addition, hot baths or saunas should be avoided for about 2 weeks. These and other rules that will be discussed with you should be followed for at least one week after the treatment.
If indicated, the above-mentioned laser treatments are usually covered by private health insurance.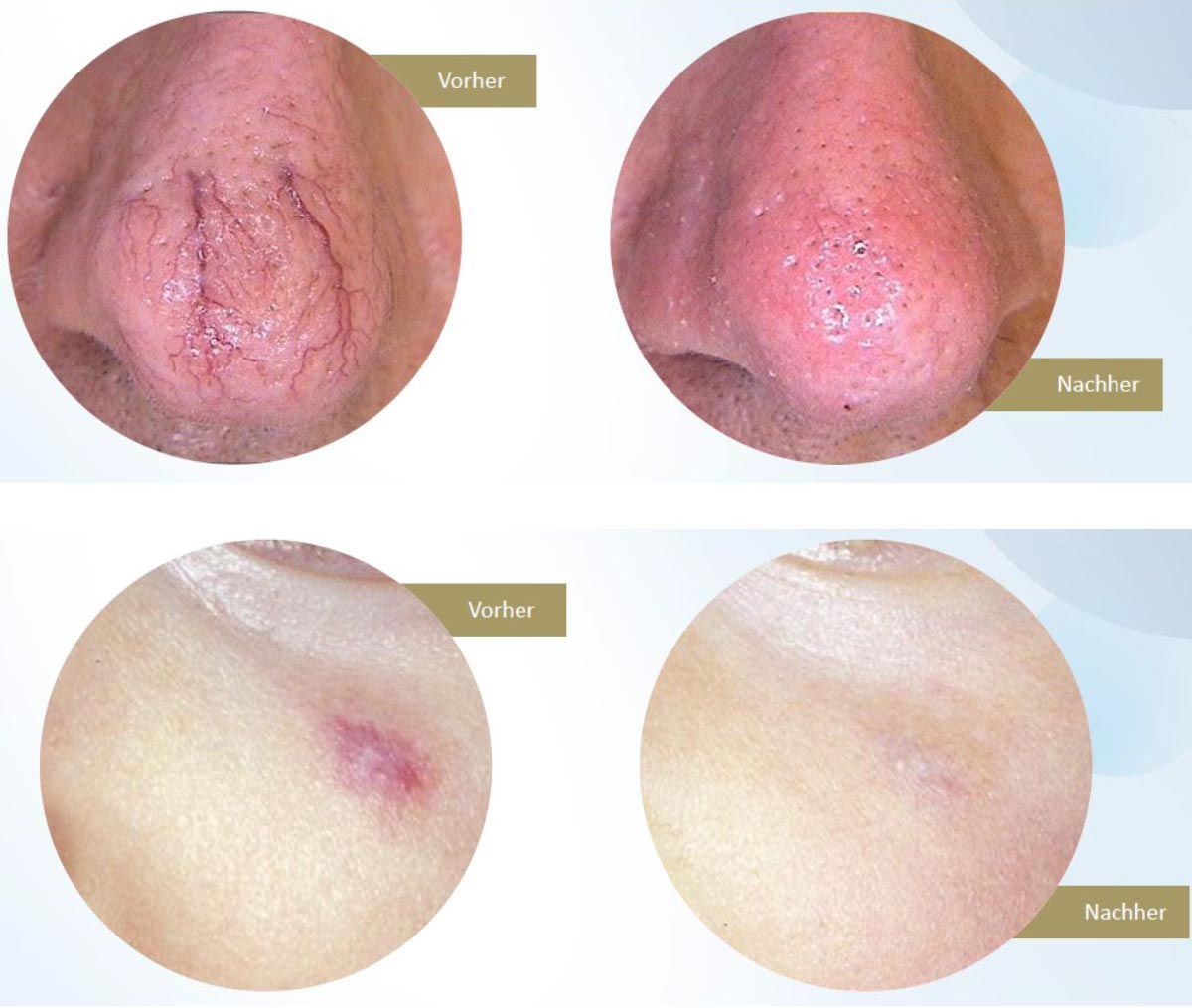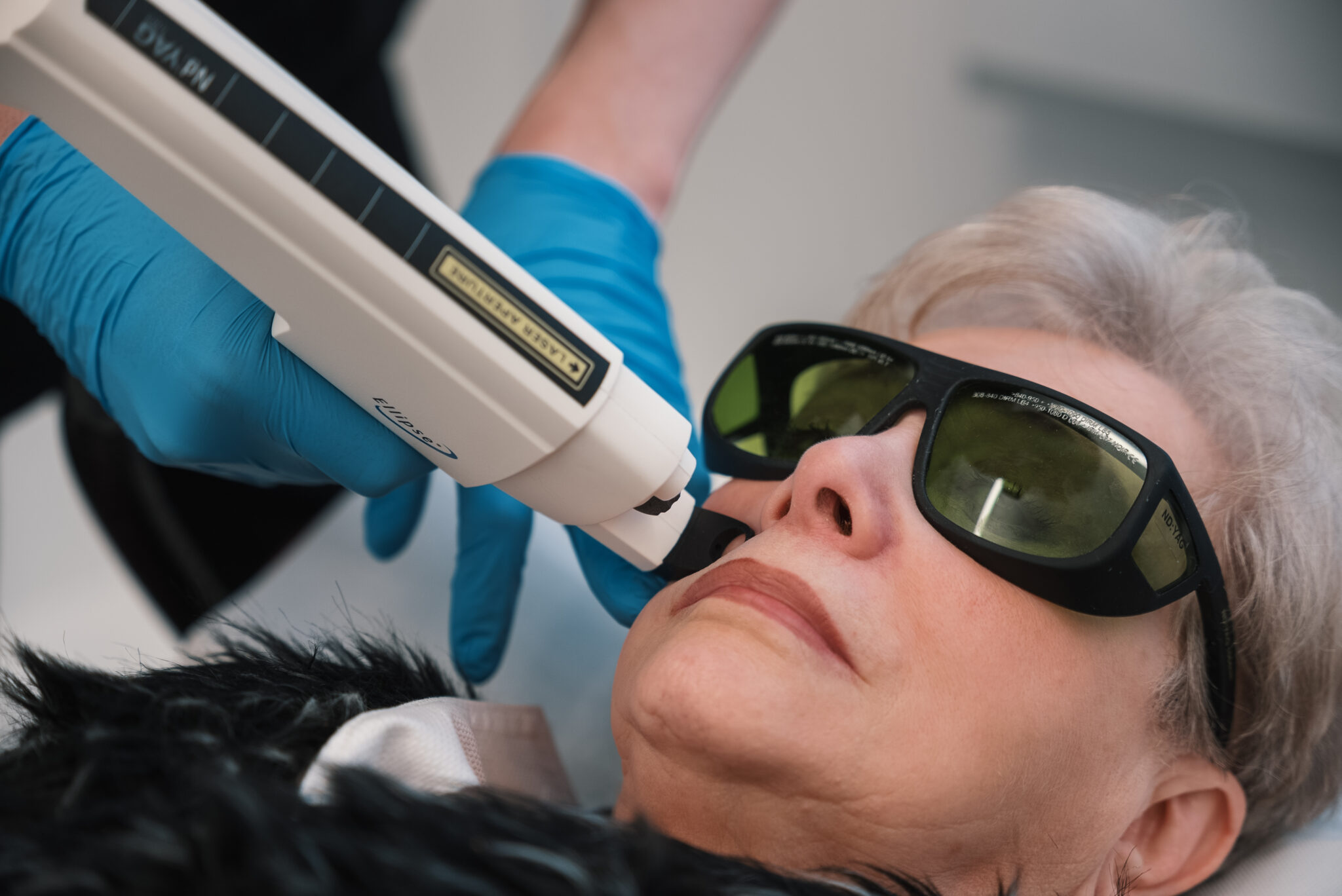 Laser- treatment of vascular changes and spider veins
If you would like to make an appointment, click here: